Premix blowers
The premix fans guarantee the correct ratio of air/gas or air/hydrogen for best combustion inside condensing boilers, burners, micro cogeneration systems and industrial ovens. These systems are characterized by high loss of pressure, requiring solutions with a steep "pressure vs air delivery" curve.
The EMC FIME range makes it possible to reach thermal outputs during operation of up to 150kW by guarantying:
High efficiency
Compact dimensions
Low noise
High durability and low maintenance
High modulation range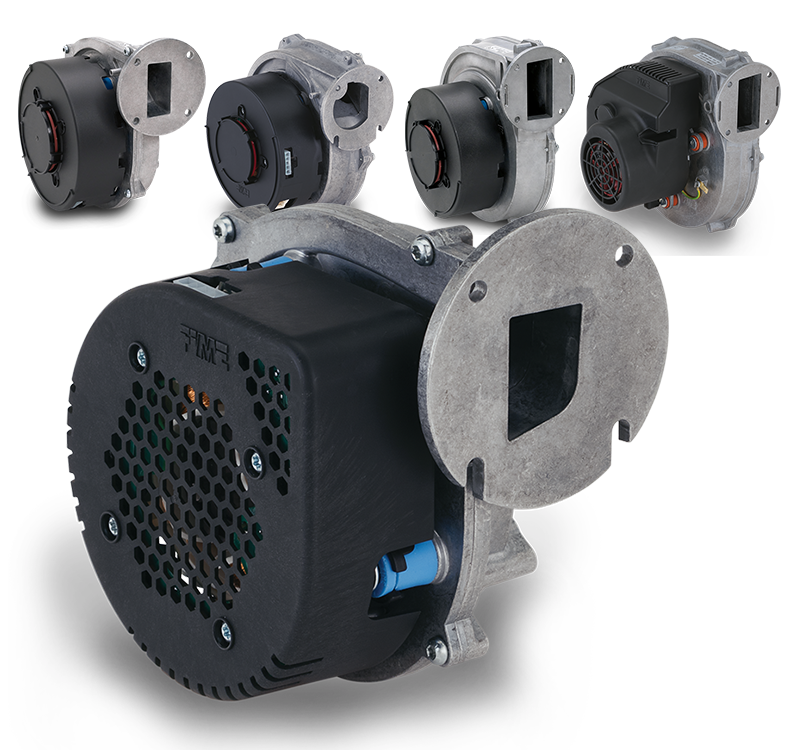 LIN-BUS READY
The EMC FIME PREMIX BLOWERS may communicate via PWM signal or LIN bus communication system which allows the optimal use of data such as errors detection, checksums, configurations and other diagnostic data. Suitable for smart appliances, predictive maintenance, to optimize combustion and to increase performances.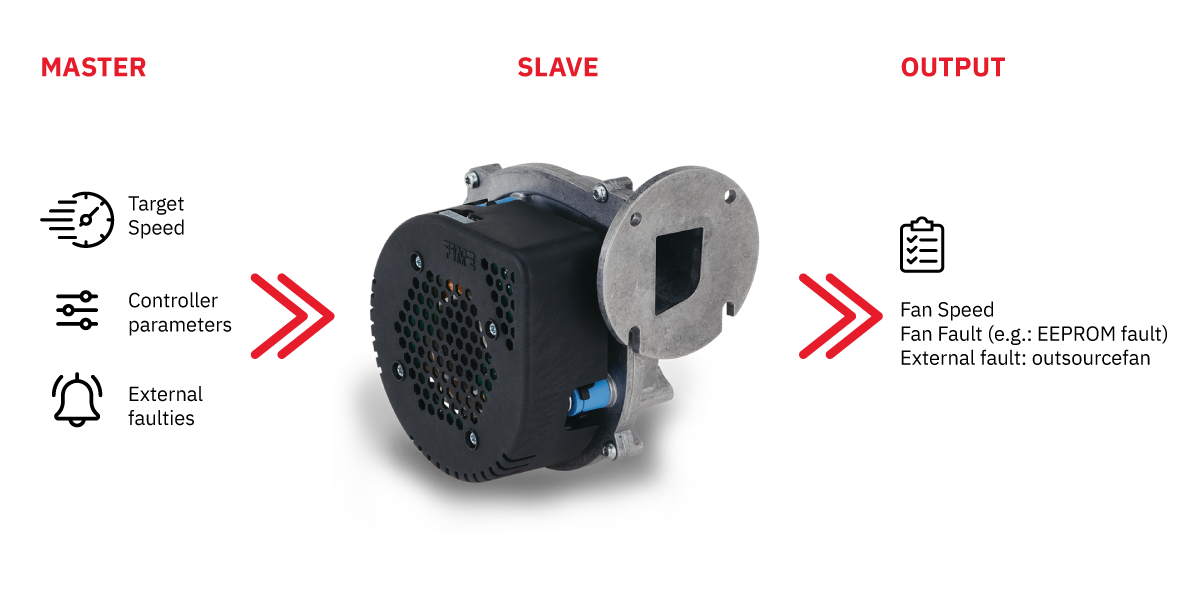 H2 READY
Hydrogen is enjoying a renewed and rapidly growing attention in Europe and around the world, in different sectors of application among which domestic heating. Main focus is CO2 emissions reduction, thus offering solutions to decarbonize heavily impacted processes and economic sectors. EMC FIME is supporting customers in facing this important challenge by providing solutions 100% Hydrogen Ready.