We cooperate with our partners by developing innovative, efficient and sustainable solutions, to lead the energy transition on the heating and ventilation markets.
Sustainability, safety and quality
All processes at EMC FIME are implemented with the utmost respect for people and the environment: safety, quality and sustainability in all their forms and applications are values the company intends to pursue, on a daily basis. Management systems are ISO 9001 certified, in terms of quality, ISO 14001 certified, in terms of management of environmental impacts, and ISO 45001 certified, in terms of occupational health and safety management systems.
The company's commitment to sustainability is demonstrated by the continuous development of innovative solutions and technologies aimed at:
contributing to energy saving,
extending the finished product life cycle,
contributing to the reduction of greenhouse gas emissions,
improving indoor air quality,
mmaking our living environments more comfortable.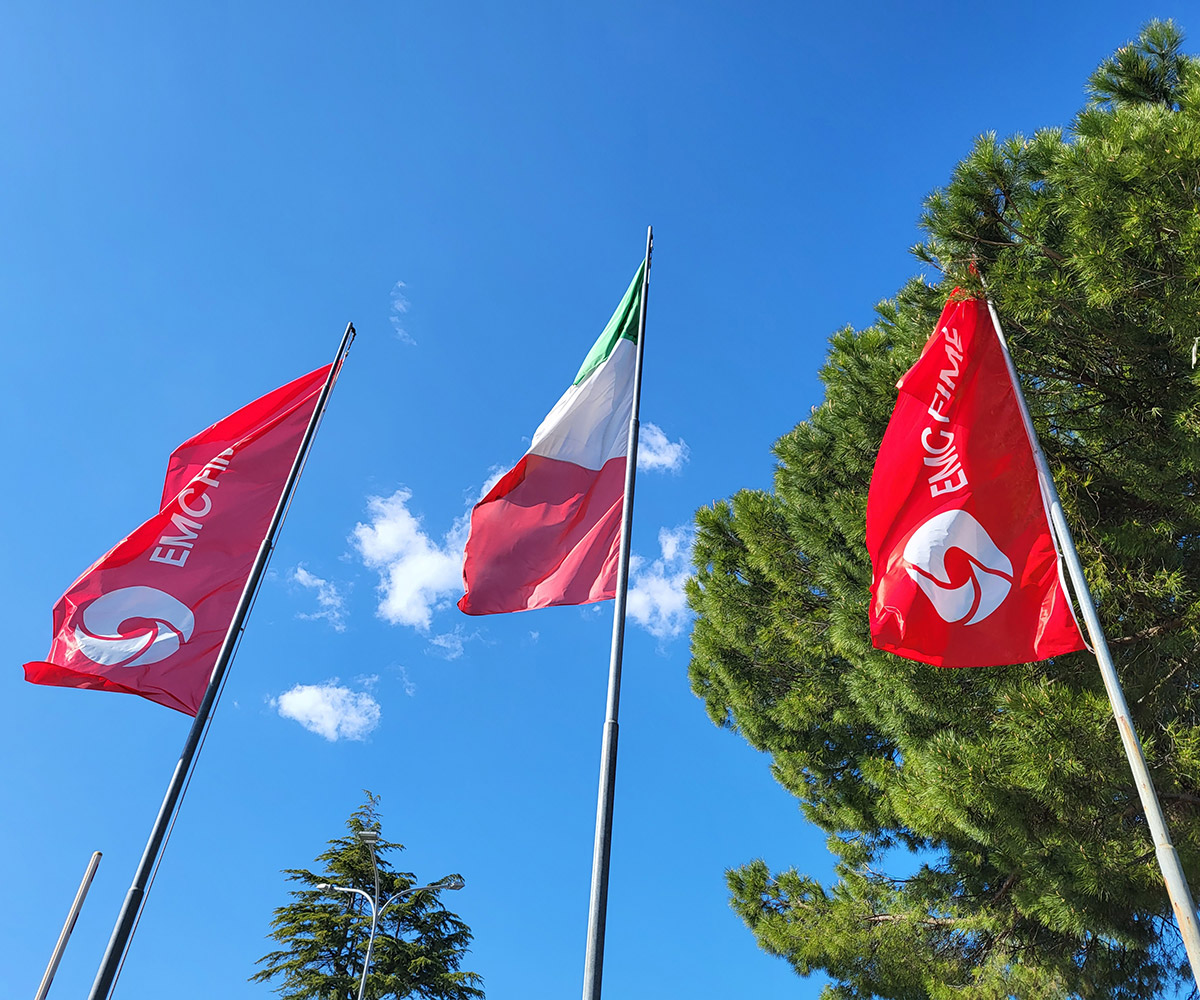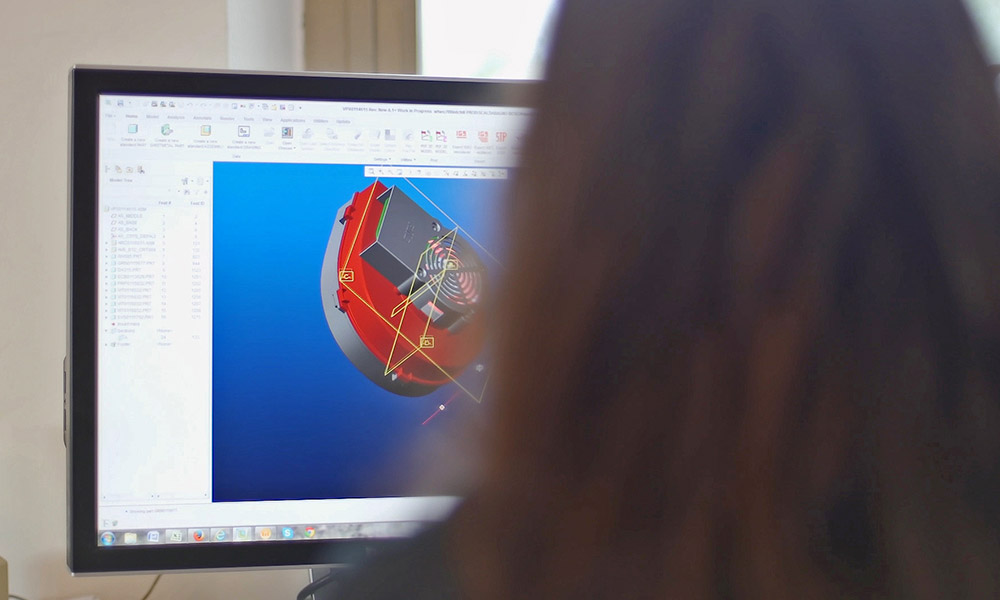 Design
Thanks to our extensive experience, but also our high-level collaborations with electromechanical design, fluid dynamics and electronics laboratories, we are able to provide multiple solutions at all different stages of the design and development process: from the co-development of new technologically advanced solutions, to series production for the business to business market.
Testing & Prototyping
Our laboratory is fully equipped with modern machines used to analyse the characteristics of motors, fans and their behaviour inside applications, assessing their performance, reliability and vibration levels.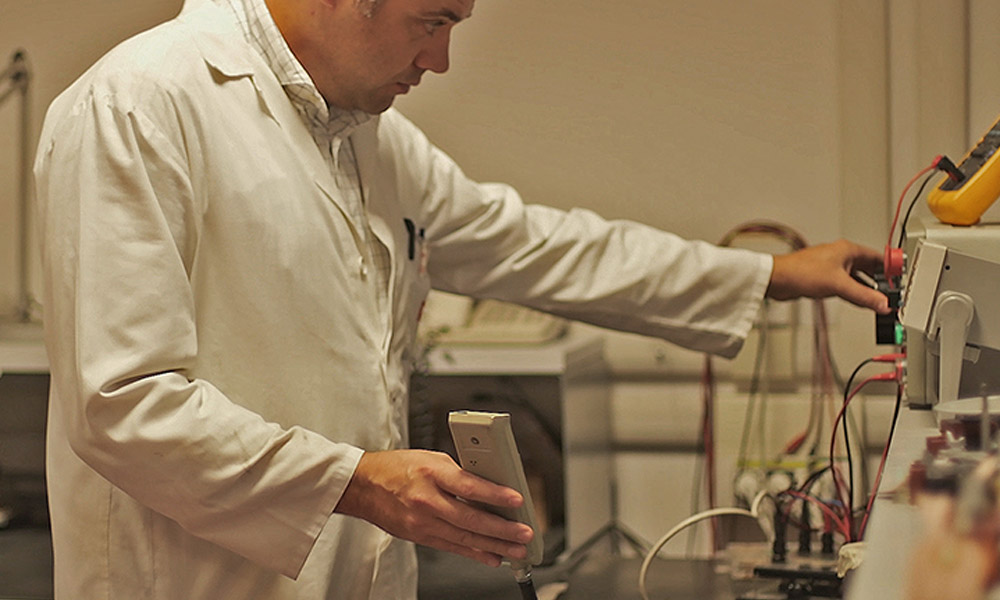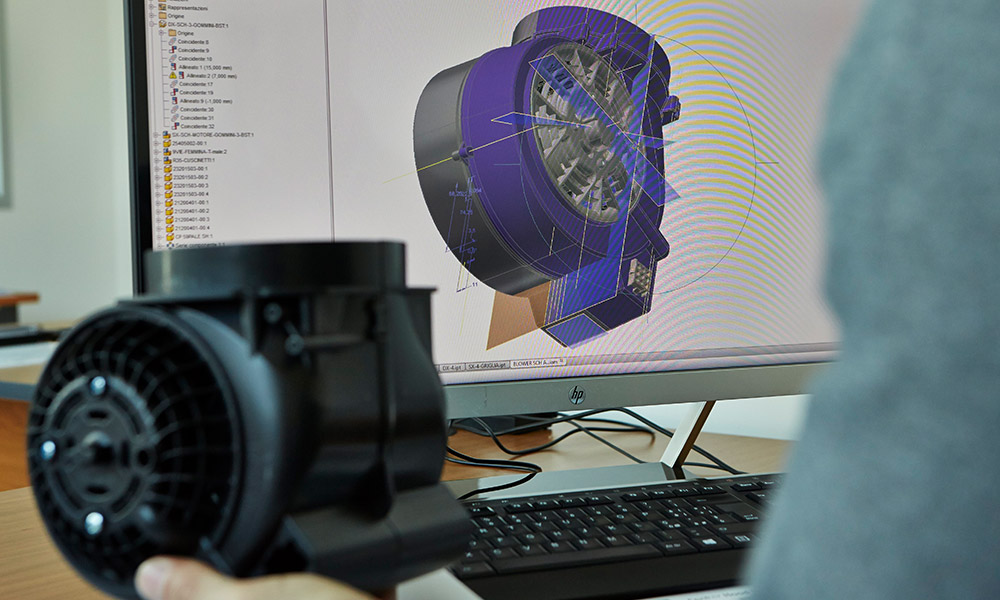 Co-Design & Customised Projects
EMC FIME develops customised products based on client needs, with a hands-on and collaborative spirit. This approach allows us to afford particular care and attention not only to the needs of our industrial partners, but also and above all the needs of the final user, with a view towards offering continuously improved and higher-performing products.
Continuous improvement
Following the World Class Manufacturing methodology and philosophy, EMC FIME has been focused on improving its production systems in terms of both technology and management. Besides, this continuous search for improvement translates into the implementation of advanced control and monitoring technology and systems to manage machinery and processes.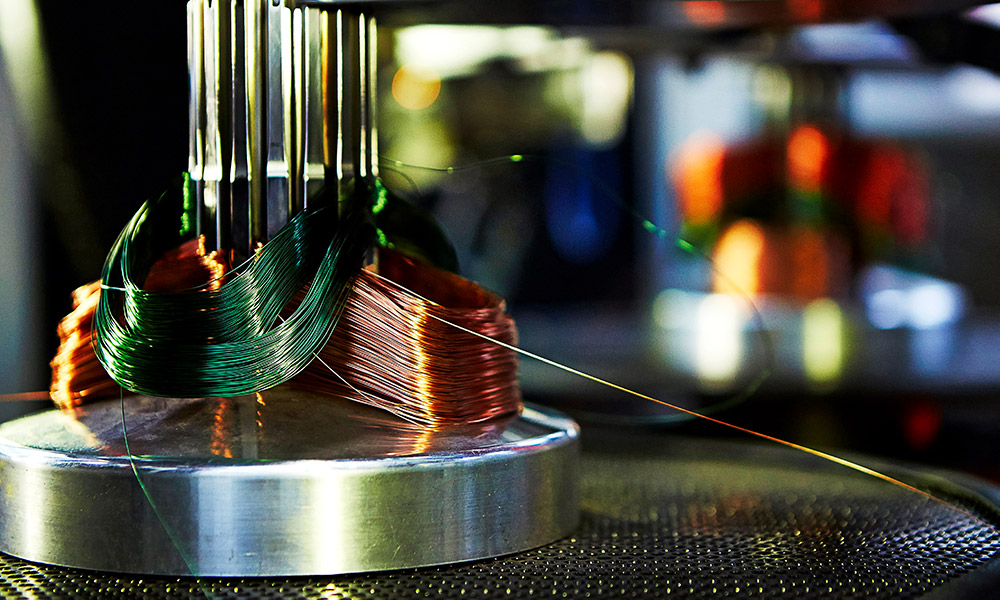 EMC FIME Lab
EMC FIME Lab is our in-company research and development center where electric motors and fans are developed and technically specified. Testing, development, prototyping and controls are also performed in co-design with our customers, in order to meet functionality and safety requirements in compliance with current standards and regulations. The R&D Team passes on all its in-depth knowledge of electric motor and fan systems to the home heating and ventilation market, thus achieving excellent results in terms of product energy efficiency, performance, noise level and reliability.
Our in-company laboratories, which were also granted the VDE and CSA certifications, are equipped with state-of-the-art technologies to study solutions aimed at meeting market demands, in terms of energy saving, comfort, digitization, connectivity and indoor air quality.


Partnership
EMC FIME develops co-designed projects and provides advanced technological support to the industry group leaders. Moreover, EMC FIME is a member of representative associations at European and national level, such as EVIA (European Ventilation Industry Association), ANIMA (Confindustria meccanica varia) and ASSOTERMICA (Associazione produttori apparecchi e componenti per impianti termici) with whom application solutions have been promoted geared towards improving energy efficiency.